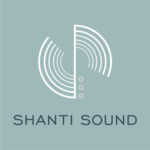 FOR IMMEDIATE RELEASE
August 6, 2022
Contact: Cary Ballou
480-249-7987
SHANTI SOUND- A SOUND HEALING MEDITATION CENTER OPENS IN
DOWNTOWN SCOTTSDALE, ARIZONA
SCOTTSDALE, ARIZONA (8/6/2022): Shanti Sound, a Sound Healing Meditation and Holistic Event Space, has opened in downtown Scottsdale, Arizona.
Shanti Sound offers weekly group Sound Healing sessions, individual private sessions, private group sessions, and collaborative events in the healing arts. Sound Healing is an ancient form of natural medicine that sends vibrations into the mind and body to correct areas of imbalance, relieve stress, calm the nervous system and accelerate healing. Sessions are one hour in length and start at $29.00. Also known as Sound Baths, they are a powerful yet gentle way to promote healing and enhance one's health and wellness.
"People are increasingly looking for alternative, more holistic ways to improve their health, and I found options were limited in the area for weekly Sound Healing sessions. I wanted to create a space to make these sessions inexpensive, accessible, and introduce the public to this form of healing," says owner Cary Ballou.
More About Shanti Sound:
Shanti Sound is located in downtown Scottsdale at the Northeast corner of Hayden Rd. and McDowell Rd. Sound Healing sessions are held multiple times a week in addition to special events. Complete information and registration can be found on the website: Shantisoundaz.com. Check out Shanti Sound social media on Instagram: @shantisoundaz and Facebook: Shanti Sound AZ
For Media Inquiries Contact:
Cary Ballou, Shanti Sound
8010 E. McDowell Rd., Suite 213
Scottsdale, AZ 85257
480-249-7987