Join Taylor Mulholland and Cary on Friday, January 27th at 6:30pm for an evening of restorative yoga movement and sound healing. This is an all ages, all levels flow class to stretch, breathe, and calm the mind and body, followed by a sound bath to drop you into meditation with deeply healing vibration therapy afterward.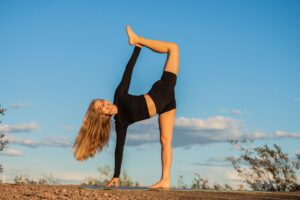 ABOUT TAYLOR:
Taylor Mulholland has been a dedicated yogi for the past 11 years, and received her teaching certification in 2019 through Modern Yoga's 200 hour YTT. She discovered her passion through the practice, and works with private clients from Arizona to Colorado.
With 9 years of education in energy structured healing modalities such as Polarity Therapy & Cranial Sacral Unwinding, Taylor incorporates this training into her classes. She believes the true spiritual practice of yoga is off your mat, and that taking the time to connect to your body & breath is the key to connecting to your intuition. Which will ultimately guide you to living your best most authentic life.
Friday, January 27 @ 6:30PM
$44 Energy Exchange